Why do I need to work with
a Channel Manager for hotels?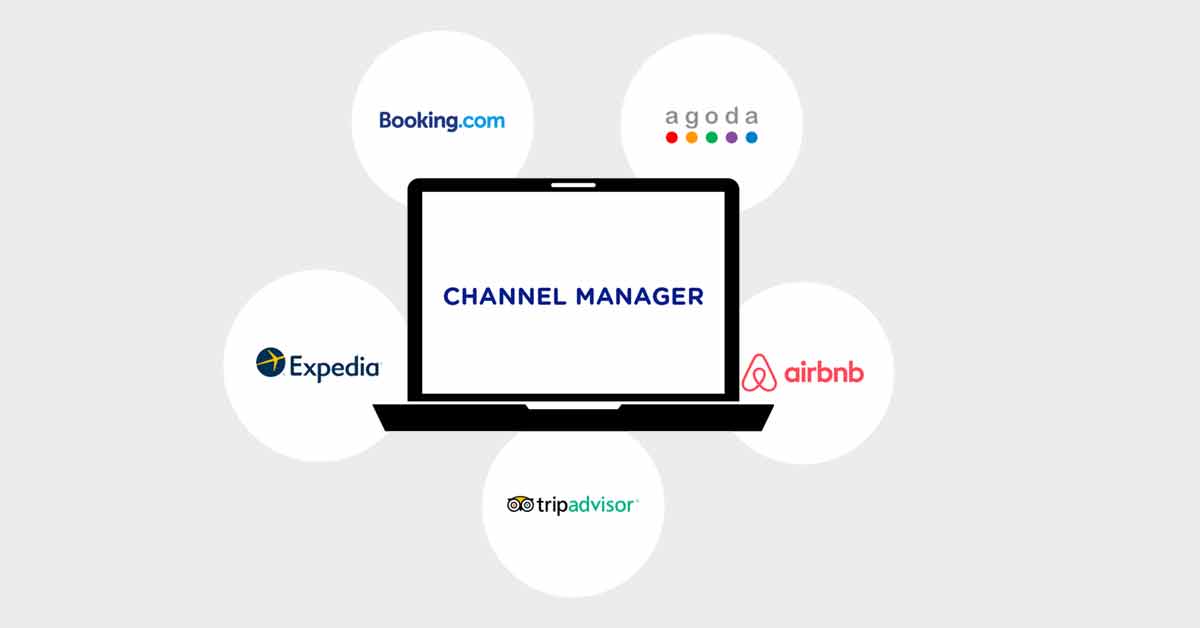 If you own a hotel or manage one, there are some tools you cannot miss for your daily operations. PMS  are the heart of the hotel, as they centralize all hotel operations. Having a Channel Manager is as important as a PMS (click HERE to see our system), since it keeps your property connected to all the third parties you work with, which, at the end of the day,will bring you the business.
So let´s start
What is Channel Manager?
A simple Channel Manager definition says it is a system that distributes prices and availability in online sales platforms such as OTAs , GDS & Tour Operators, allowing you to simplify operations, avoid overbooking, maintain parity and expand your business to new markets. 
Now let's break this definition down a little bit
Channel Manager Benefits
When you work with a Channel Manager software, updates occur automatically in all the platforms in real time, allowing you to save plenty of time and effort. Having to do the work manually is not only time-consuming but also a waste of money. As a Revenue Manager , your aim is to increase bookings , help guests to book smoothly and support your team to deal with reservations efficiently. If you spend hours updating availability manually, you are distancing yourself from your main objective which is selling. The Channel Manager also helps to avoid human errors which eventually could end up being an overbooking.
As a hotel business we may work with partners such as OTAs, there are plenty of them and we should work with all of them that could bring potential guests to our property. However, each platform will need the inventory of the hotel and prices updated. 
Let's see an example, if we work with Booking.com & Expedia, every time we receive a reservation from them, we need to update availability on each platform, including our direct channel, which is our booking engine.  
In the low season there is not much problem with it. However, in the high season, it can get us in trouble. Imagine we have only 2 rooms left, and we receive a new booking from Booking.com for 2 rooms. We are sold out and we need to close availability in each of the platforms we are open. Closing availability can take up a few minutes if we have high speed internet connection. 
But what if we cannot close it on time and we receive a new booking? Then we have a hotel overbooking!
You might think that's bad luck…believe me this might happen to you. And I am only telling you this because it has already happened to me and there is nothing more awful in hospitality than having to walk a guest out from your property. This is the last thing a manager should face! How would you ever recover that guest trust? You just won't!
 If we had a Channel Manager system the reservation overlap would simply not happen, why? because as soon as the reservation enters the booking engines the information travels to the Channel Manager, and the Channel Manager informs Booking.com and all the different platforms we work with that a new booking has been made and therefore the inventory has changed. 
Dealing with each and every OTA is also hard to do, they are companies and as such, they will try to get the best of their business. They will try to get the best rates and push you to go where they want. 
They will even offer special discounts making their rates lower than what you offer on your website making your guests book through them. 
With a Channel Manager you can offer the same rates in all the different platforms and avoid hundreds of calls from the online portals to complain about parity.
You will have one less problem to focus on and therefore you can keep focus on your aim which is to boost your bookings.
Without a Channel Manager, working with more than three OTAs is an impossible mission for all the reasons we have mentioned above. Many properties keep their accommodation business inside the box for the fear of not being able to catch up with the work and effort that dealing with different third parties require. 
However, if you think of a simple equation, you will realize that working with more channels will mean getting more reservations and that is, without a doubt, a truth. 
If you would like to earn more, you will have to invest more too. But, believe it or not, having a Channel Manager is a great cost-benefit relation solution, the channel manager pricing is equal to receiving one booking per month. Yes, just like that!
The most interesting thing about expanding your channels is that you could choose to work with the OTAs that better fit your needs according to your revenue management strategy . There are hundreds of different companies from different countries that you could consider in order to reach a new market or audience. 
If you would like to get a Channel Manager free demo click on the button below