20 Ways to increase direct bookings for your hotel
Keep on reading if you would like to know how to increase direct bookings for hotels
Every hotelier should be asking themselves how to get more direct bookings and improve their revenue to keep their business alive. But while the question may seem easy, the answer is not.
When you are immersed in your work, solving day-to-day problems, it is not easy to see beyond and think about good long-term strategies.
With these tips we want to help you answer the million-dollar question and identify your strengths and weaknesses.
1. Make sure you have your own website
Your establishment is the protagonist, so you can't rely on the exposure given by OTAs only, because for them you are just one of the bunch. Your own website is the main tool to show potential guests what makes your property stand out from the rest and why they should choose it over the competition.  Click HERE if you wish to get more information.
2. Have a booking engine integrated to your website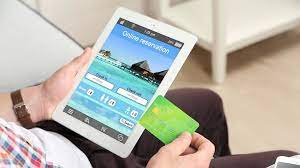 The booking engine will allow visitors to make a reservation in real time as if they were on Booking, Expedia or similar. The same technology but at a fraction of the cost. You will save up to 25% in commissions. Click HERE to get more information.
3. Define your Customer Profile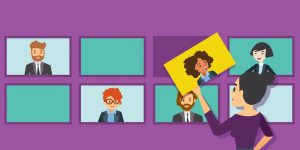 Who are your customers?

Why do they choose your hotel?

Are they traveling for leisure or business?
Find out why your customer chooses you, find out what your customer needs.
Knowing the profile of your customers is paramount.
When you can answer these questions, you will have valuable information to improve your sales and marketing strategies.
4. Design a Clear and Differentiating Value Proposal

Imagine this situation: after doing a search, the customer is left with two options. Your hotel is one of them.
If your value proposition is powerful, your potential customer will know why your hotel is the best option for them, they will know why your hotel is unique and different, and they will be more likely to choose it. On the other hand, if your proposition is weak or unclear, you will lose in the comparison and lose the customer.
Your value proposition must clearly communicate what is the greatest benefit your hotel offers and how it offers that benefit.
(the hotel in the picture is Design Ce a very good example for this point, you can click on the name to go to their site).
5. Awaken Emotions in your Customers with the help of Visual Experiences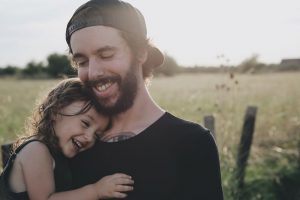 Studies show that for most people, when it comes to making a decision, images provide more clarity and weigh more than written information or the rating given by other customers.
According to TripAdvisor, travelers prefer accommodations that show at least twenty photos on their site. The emotional charge of the images is often very convincing.
6. Your Photo Gallery Must Shine!

The photo gallery is the first thing your potential clients look at. The gallery will quickly tell them if your hotel is the right one for them, so show in it the great personality of your hotel and how impeccable your rooms are.
For example, see the gallery of one of our clients, Parador del Dominico -> GO TO GALLERY
7. Take care of your Web Page Speed

Slow page speed can have a very negative effect on conversion rates. Studies show that up to 75% of people will leave your site for a competitor's site to avoid delays.
There are many techniques to make your site faster. For example, ask your web designer to have the photos loaded as the customer views them, so you don't have to wait for all of them to load.  
(We act as your partners, so we aim to make you sell more than anyone else, that's why we make super fast sites… SEE WEBSITE… in the image above you can see the testing of a client's site. Test your website in -> Pingdom . If your site takes more than 3 seconds… 😱 oops, you are leaving money on the table )
8. Try to make your page clear and simple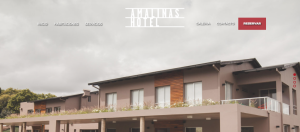 A Google study showed that pages that are too visually loaded are less effective and less attractive. For example, here you can see the example of Hotel Amalinas, a simple design that generates a lot of bookings. More examples HERE
Simplifying the design and navigation is fundamental to drive direct bookings. Besides speeding up the site, it will help your customers find the information they are looking for easily.
So remember "LESS IS MORE" 😊
9. Do not give too many Options

Too many options cause friction. Friction is anything that makes it difficult for the customer to complete the booking. 
Don't overload your customer with so many options that the booking process becomes complicated. Limit your offers and navigation options to the essentials.  
That's why a well designed Booking Engine generates bookings -> Look at this EXAMPLE
10. Enable Mobile Phone Reservations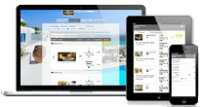 Nowadays the proportion of people booking with cell phones is increasing, so the page must be adapted to this device. Having the same computer version for the phone can be very confusing.
That is why both your Website and your Booking Engine must be Mobile Responsive.
11. Use the Information provided by your Analytics Tool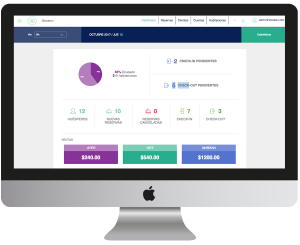 Your booking page is full of data that can give you a great competitive advantage.
You have information about your customers, about the days they booked, about the most successful offers and also about those who did not book. Analyze this information to build your sales strategies. For example, send offer packages via email at the right times and not randomly.
12. Take advantage of Retargeting / Remarketing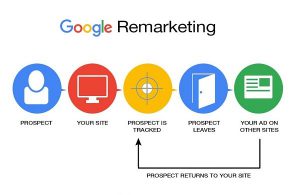 Studies show that more than 70% of users leave the reservation in the middle. This can be due to multiple factors: because the customer was just browsing, comparing prices, because there is a lot of friction in the booking process, because of Internet connection problems. However, that customer may come back.
Retargeting is the way to bring the customer back to your site and give him a new opportunity by means of mails, remarketing campaigns, dynamic ads, etc.
This is so important, that if you invest $1000 in marketing without a remarketing campaign, you are throwing at least $500 in the garbage. Check this out -> SEE MORE
13. Make sure the Style and Design of your Page is Interesting to your Customers

According to your customer's profile, make sure that the information on your page is suitable for them. Make sure the images are attractive and the call-to-action button is enticing.
With this we go back to the beginning of this post, it all depends on your type of customer.
Do you know them well? Perfect, then you will be able to design a site that sells for you. -> SEE MORE
14. Look for a Call to Action Button that stands out

You can run many marketing campaigns but don't forget that the most important thing for you is that the customer clicks the button. There are many resources for this. Accompany the button with powerful arguments that increase its effectiveness. Put it in the right place and choose an eye-catching color.
Create a sense of urgency (there are only 2 rooms left), arouse their curiosity (look at the presentation), inspire confidence, encourage them to call, to contact you for more information.
For example, in the image (Areela Boutique Hotel) you can see the "BOOK NOW" button always visible to stand out. Generating 23% more reservations than with a button not highlighted.
15. Create a Stimulating and Selling Copy
 
The text of the copy has to flow, it has to communicate clearly and concretely all the benefits that the client will have when booking a room in your hotel. It must arouse interest and positive emotions. A good copy is key to get more conversions.
16. Have a Winning Landing Page!

Include clear copy that appeals to emotions.
Use a button that stands out and aligns with your customers' desires.
Use images that reinforce your message.
Create an uplifting tagline
This will lead to more direct bookings … and as we know, those are the best margin online bookings 😊.
17. Show the Benefits

Don't just make a list of features, explain what are the benefits of your hotel…. and if you accompany it with pictures, even better!
There are no boring kids at our hotel. With our fun play area, your children will be so busy that you can take the opportunity to relax and enjoy our splendid facilities.
18. Back Up Your Words with Customer Testimonials

Customers are bombarded every day by thousands of advertisements. They are not innocent and will give more credence to other customers' testimonials than to your words.
Enable a section on your site for customers to comment and rate your hotel. Take advantage of that section to post any awards or certificates you have earned.
19. Always Measure to Improve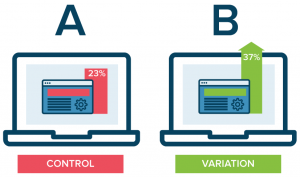 Try different options. The results will often surprise you. When it comes to getting direct bookings, don't follow your instincts, they don't always work. Analyze the data you get and base your decisions on it.
20. Invest in your direct channel

There are very inexpensive tools that allow the guest to compare prices or see reviews from real guests on your website (as do some metasearch engines such as TripAdvisor and Trivago), this prevents the guest from leaving your site to search for the information they need, leading to a quick decision making and booking conversion, click here to know more about these widgets. 
If you have any questions about how to implement the above strategies, click on the button below to get a free audit of your website.