`What do they do?`

and

`Why is it so important to have one if you are in the accommodation business?`
Are some of the topics that we will be covering in this article.
Revenue Management concept is broadly extended within the Hotel Industry, most of us have heard the words `Revenue Manager` before, however, not everyone understands what they exactly do. 
Today we are going to unveil the mystery that hides behind these terms.
let's start…
According to wikipedia´s definition Revenue Management is the analytics discipline that combines data-driven tactics with pricing strategies to optimize revenue growth by aligning prices and availability with each customer segment.
In simpler words, we would say Revenue Management means not selling a particular room today at a low price to sell that room tomorrow at a higher price or selling at a low price today if a higher demand is not expected for the next few days. 
Supporting themselves on data and statistics, and analysing it carefully, Revenue Managers can accurately predict demand and consumer behaviours which, eventually, will allow them to make more sensible decisions regarding pricing, in order to maximise revenue and the hotel profit.
Now that you have a general idea of what Revenue Management is, let's get deeper by outlining some of the most important KPIs (key performance indicators) that Revenue Managers work with on daily basis:
Occupancy Rate (OCC):

To calculate the OCC divide the number of rooms sold/occupied by the number of rooms available.

 
Average Daily Rate (ADR):

To calculate ADR divide the total room revenue by total rooms sold/occupied. The ADR is most useful when comparing to previous periods to identify performance over time.

 
Revenue Per Available Room (RevPAR):

To calculate RevPAR divide total room revenue by total rooms available. You can also calculate RevPAR by multiplying your ADR by the occupancy percentage.

 
So why is it important to track these KPIs?
KPIs allow you to analyze and develop significant improvements that will help to boost your property's performance.
Knowing and tracking these metrics will let you anticipate demand and make more accurate decisions to optimise distribution, availability and pricing, in order to achieve the best possible financial results, increasing profitability and reducing costs. 
Do we need revenue manager software?
Although it is not necessarily mandatory, when you make revenue management a priority, it is often reasonable to invest in a revenue management system.
This is a software solution, which will make various revenue managers tasks easier and allow you to maintain and access critical information or data in a more efficient and effective way. 
However, the decision-maker process will fall on the human being's brain eventually, so you cannot take the risk of getting the wrong candidate for this position.
Here below there is a list of the best Revenue Management Systems in 2021:
Which skills a good Revenue Manager must have?
Firstly, the Revenue Manager role requires having technical knowledge or certification in the Hotel Industry for a deeper understanding of the specific dynamics in the perishable inventory of the accommodation business.
In addition, they must have specific training which comes with the experience developed by working with figures and data analytics day after day. 
But, is this technical knowledge enough?
Unfortunately not.
They will also need to have a wide range of soft skills such as analytical thinking to process the metrics and data they collect, assertiveness that comes with experience and confidence, leadership as the role works closely with several departments and motivation as the job is not always easy and results do not always show up right away.
Not to mention, having a keen eye for detail and being focused oriented are essential as it is really easy to get distracted or miss something important given the volume of workload Revenue Managers deal with.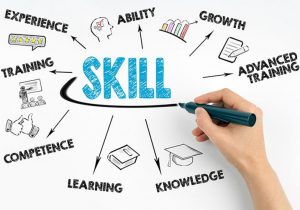 Do you want to become a Revenue Manager expert?
Check down here some of the most famous institutions around the world where to take on board a Revenue Management training and certification. 
Click on the button below to GET more information…