Revenue Management Strategies Post-Pandemic
Strategies of Revenue Management considered as the most efficient and how to apply them during post-pandemic.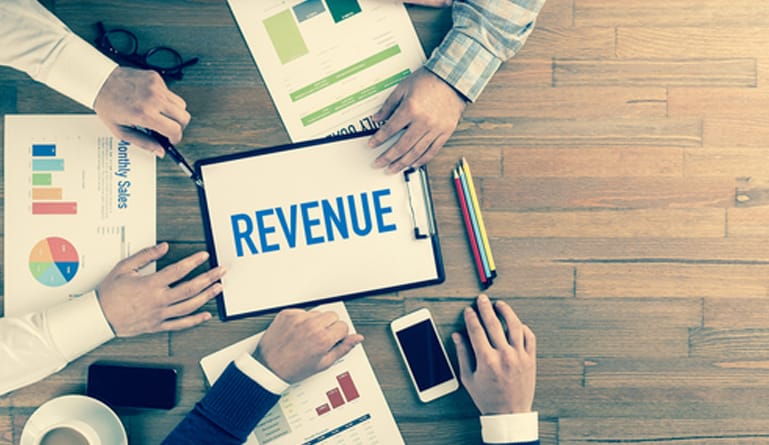 In a previous post we shared the basics of Revenue Management: what a Revenue Manager is and why it is important to have one if you have an accommodation business. We even outlined some of the most used KPI Revenue Management, so if you are new in the matter, we suggest you to check that out here first and then come back to this post to get more insights.
We would like to give you a deep understanding of which strategies of Revenue Management are considered as the most efficient and how to apply revenue management strategies for hotels during post-pandemic.
Let´s get started
Revenue Management Strategies
If you ask yourself  what are revenue management strategies, keep on reading we will explain all in the following lines.
Any accommodation business needs a revenue management strategy to be sustainable. The best hotel revenue management strategies recognize that hotel prices can fluctuate from day to day. For any hotelier, it is critical to design revenue management strategies that adapt to current market conditions.Thus, revenue management strategies during covid won´t be equal to those applied post-pandemic. 
Revenue Management strategies in hotel industry should focus on the guest. How do travelers behave given the current situation? Through which channels do they book? What are their particular needs/expectations? are some of the essential questions Managers  should consider due to the global situation and the travel restrictions that still apply to some destinations, in order to design the best strategies that fit their business. 
There is no one perfect strategy for all hotels. Each hotel must consider the pricing strategies that work best for their particular type of business and according to the analytics of data reporting. So if you would like to know some examples of revenue management strategies, scroll down to the next section. 
Revenue Management Pricing Strategies
Dynamic Vs. Static Pricing
With dynamic pricing hotels can optimize high demand by charging a high price, and can cope with low demand by charging a low price to more fully utilize its capacity. On the contrary, some Hotels use static pricing strategy, which means displaying  their prices in advance and do not make adjustments in response to market conditions. Therefore, properties may find  that its price is either lower or higher than the observed market condition.
This distinction being made, let's see some of the basic revenue management strategies for pricing…
Competitive Pricing
Identify your competitive-set  rooms pricing and then set your prices accordingly, make sure your potential guests clearly see what additional value your brand offers to stand out from the rest. You can make a clear note of your sanitizing practices or procedures on your website, on the booking confirmation and through a phone call before arrival to offer peace of mind for travellers of these days. 
Value-added Pricing
You can set your prices by offering a premium option above your competitive set, it could be adding some special service or experience to the basic accommodation such as breakfast included in the room (very much appreciated during these days of social distancing) or 15 minutes massage if you have a Spa. This gives an insight that the hotel offers a premium experience that focuses on value rather than rates.
Promotional Pricing
This strategy is usually set for off-season to help increase occupancy by lowering base rates. We can also apply such a strategy during high-season for particular dates in which reporting shows demand is nule. For example, some specific dates between high demand usually remain with low demand, if we set some discount (20% off for instance), guests might be encouraged to add some extra nights to their trip in order to take advantage of the deal. 
Length of stay
If you are looking to maintain a more stable occupancy rate, it might be useful to implement a minimum night restriction where guests are "forced" to stay a minimum number of nights to be able to book on that period. This strategy can be very effective nowadays where preparing units for the next guest following all the sanitizing policies demands a lot of work and stays of 1 or 2 nights become unprofitable. 
Segmented Pricing
This strategy is oriented to offer different prices to different types of customers. For example, your room will have a different price on the same dates for a direct guest that book through your website than for a corporate who books using the company special discount. 
Pricing by positioning
If you are lucky enough to have your property recognized by an important number of people and be in everyone's mouth, then you might consider applying this strategy, in which you base your rates on the strength of your property's brand and reputation. 
Revenue Management Distribution Strategies
As we described above, having a clear pricing strategy will help maximize your yield management. In the same way, understanding and choosing accurately your distribution channels for selling your hotel inventory will help to complete the puzzle. 
OTAs (online travel agencies) bring more bookings and business to hotels, but they charge massive commissions too (around 15% to 30% per booking). So it is very important to choose the right ones for your business, according to a variety of factors like the commission charged, volume of business they could bring, their reach, their policies, their reputation, etc. It makes all the sense for hotels to define an effective online distribution strategy for better yield management.
Let's find out what to give attention to:
Forecast
Yield management is based on the principle of supply and demand. In periods of high demand, revenue managers have the elasticity to take the room prices up in an attempt to maximize revenues. On the contrary, when demand for rooms goes down, prices too take a down slope, which helps in attracting a large number of guests through specially discounted prices. Whether the demand would be high or low, if predicted well in advance, can really be an extra mile for hotels.
Mix of Online Channels 
In order to get the most profitable OTAs to work as partners, go with the ones who take less commission, commit more bookings, invest rightly in marketing and have international reach. Having the right mix would safeguard that the hotel attracts more visitors and obtain more revenue too.
Direct Bookings vs. OTAs  
To drive direct bookings, hotels need to ensure the best rates on the hotel website have a mobile-optimized website and booking engine, support multiple languages and implement SEO strategies. Considering that booking engines charge way less commissions than OTAs, going direct is the way to go!
Smartly Allocate Your Inventory 
A channel manager can be of great help to allocate your room inventory across different channels in an effective and efficient manner, as it could ensure that all the rooms are booked through a pooled inventory model, avoiding overbooking or under booking. it will also allow your revenue manager to focus on other more time-consuming tasks such as data analytics and reporting. 
Consumer Behaviour
By offering special packages customized to their travellers needs and preferences, hotels can profit by catching their attention. A better understanding of these well-studied travelers of today, knowing their purpose of travel can also help you manage your inventory in a better way.
Whether they are leisure travelers, business or both, all request a different strategy.