Yield Management
vs
Revenue Management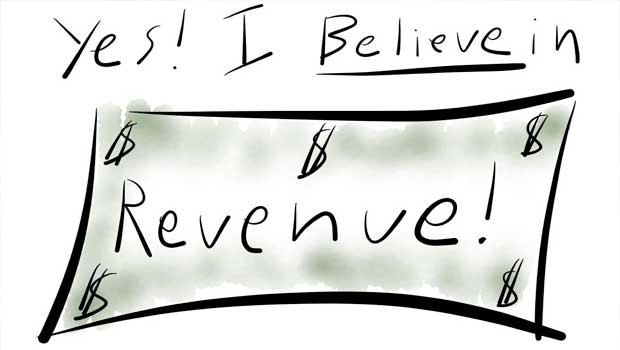 Although most of the time people use the concepts of Yield Management and Revenue Management as synonyms, revenue and yield management are different strategies and, therefore, will be used at different stages within the overall strategy of any lodging business in the hotel industry.
In this article we will explain the differences so that you can better understand how to apply each concept to increase hotel revenue.
Let's start with a simple definition
What is Revenue Management?
Revenue management in hospitality is a broad concept that refers to the distribution and pricing tactics that managers use to sell property's inventory and services to the right guests at the right time, to drive hotel revenue optimization.
If you would like to know more about Revenue Management we invite you to visit our previous post What everyone wants to know: What is a Revenue Manager? 
What is Yield Management?
Yield management in hospitality industry is considered an individual branch within revenue management and it is especially useful for tactically managing hotel rooms.
Let's take a closer look
Revenue Management has a broader approach
From the above definition, we can state that Revenue management has a broader approach. Revenue management techniques include the use of price differentiation to maximize revenue from hotel rooms, but also take into account revenue generated from other services of the hotel, such as restaurants and bar, room service and spa. 
In addition, revenue management strategies often take into account other factors, such as the costs associated with certain distribution channels. As a result, it tends to rely more heavily on data collection and analysis, and may also require input from the different departments within the hotel business.
If you would like to learn more about post-pandemic revenue management strategies, we invite you to visit our previous post Revenue Management Strategies Post-Pandemic 
Yield Management focuses exclusively on hotel rooms
Yield management techniques focus on price differentiation for perishable inventory. This means, what is sold should only be available for a certain time, there should be a limited quantity, and customers should be willing to pay different prices for it. In the hotel industry, this describes hotel rooms.
To clarify, the goal of yield management in the accommodation business is to sell the right room, at the right time, to the right guest, for the highest possible amount, in order to maximize profit from room revenue. Typically, this means raising prices at times of peak demand and lowering them when demand is low.
Let's look at an example of revenue and yield management in a hotel
Applying revenue and yield management strategies
For instance, imagine that our hotel is located near a stadium where an international concert is being held next month.
Our Yield Management strategy will focus on increasing prices as the date of the concert approaches. As a consequence, a room that normally costs $200 will be sold at double the price for this special event. 
How so? Well, the fans who are going to attend the concert are willing to pay the price as, for them, this is very much worth it. As you may notice, it is not enough to increase the price. Segmentation is also very important, as we will have to identify the right customer for this strategy. Distribution will also play a key role in the yield management strategy, as we will have to sell our rooms in those channels where our target customer is likely to be found. 
If you would like to know which are the best OTAs for your property we invite you to visit our previous post What are the main Online Travel Agencies in the market? 
But is that all? Of course not.
As a hotel business, we can offer different services apart from accommodation. 
As we expect the property to be sold out during the event, we will have to meet the needs of the guests with all our facilities. 
By targeting our guests, we could predict what kind of services they will be interested in. For example, if the concert is a teen celebrity, we might expect families to stay over. The restaurants might be full as well. Our Revenue Management strategy might consider offering half-board rates with a kid's menu to meet the needs of our guests.
On the other hand, if the concert is of a romantic pop star, our guests will probably be couples. As a result, we might need to consider offer a special spa package. 
Above all, your hotel yield management strategies must be aligned with your revenue management strategies and vice versa. 
If you are in need of a revenue management consultant, stop searching and click on the button below